It is extremely hot these day in Udaipur. Hot. Dry. and very very still. No wind at all. You switch on the fan and it's like being caught in a gust of hot air.
The taps run hot water, even at night, as if the geysers have been left on.
I don't remember when was the last time I was in Rajasthan during peak summers. Probably the summer of 2000 – 1st year in IIT when I came back home during the summer vacation. Since then I have stayed away from this sweltering Rajasthan heat of the months of May-June-July. Until now.
We are back and the first one month was a struggle. On top of the heat, I wasn't able to handle the air-conditioning. We can't switch on the AC for the whole night. One, the electricity bill will be huge and Two, we both catch a cold if we sleep in air-conditioning the whole night. We would switch it on before sleeping with a half hour timer, then wake up in the middle of night because of heat and again switch on with a half hour timer and then again wake up around 4am and repeat.
The result being we barely got a good night's sleep in the first one month and plus the dryness and dust led to colds anyway. Imagine sneezing in 42ºC!
But then came the mangoes! And everything was forgiven :-). Nothing is better than dunking into a cold sweet mango. To be fair the watermelons came first and to dunk into a cold watermelon slice on a hot summer's day is satisfying too… but mangoes are at a different level.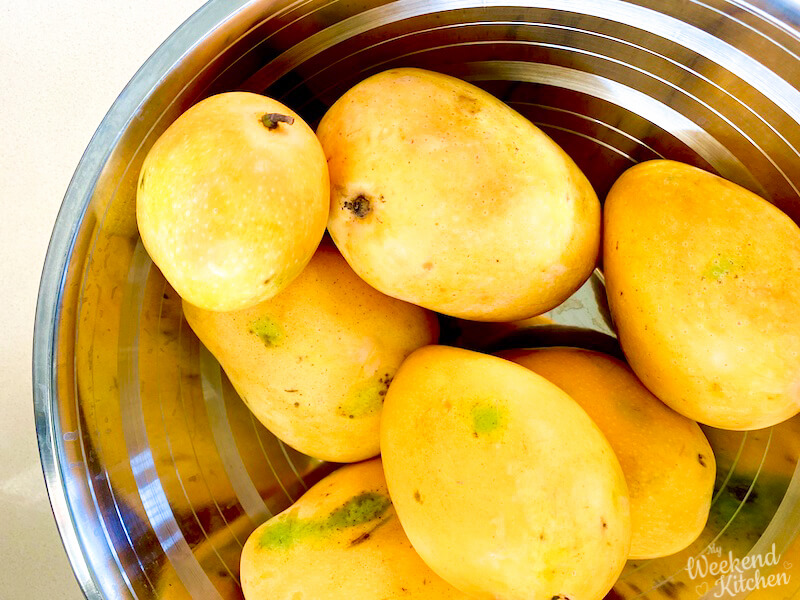 The thing with mangoes is that the hotter it gets, the sweeter they get. No heat, no mangoes.
Slowly as the month got over, our body found a rhythm with the climate. Plus we returned to some of childhood practices like:
Matke ka paani — water from an earthen pot.
Washing the terrace with water in the evening to cool it for the night.
Filling up the bucket in the morning and evening to get cold water for the afternoon and night bath.
Bringing back the cooler! As soon as the lockdown was relaxed for a few days, we went and bought a cooler from the first cooler shop that was open. It is much fancier than the grey box coolers of old days but now we sleep in the familiar cooler hum of childhood with small fights over who gets to sleep on the bedside that is in front of the cooler! Do you remember these fights?
And of course filling up tubs with water and soaking the mangoes in them!
You see, the thing that gives despair is also what brings joy.
Enjoy the season!