Today I was going through some old photographs and I was reminded of this little story and action that a friend had shared a long time ago. I don't remember the exact details of names but it is a practice that I can surely go back to time and again. Sharing it here so that if you find it useful, you can use it too!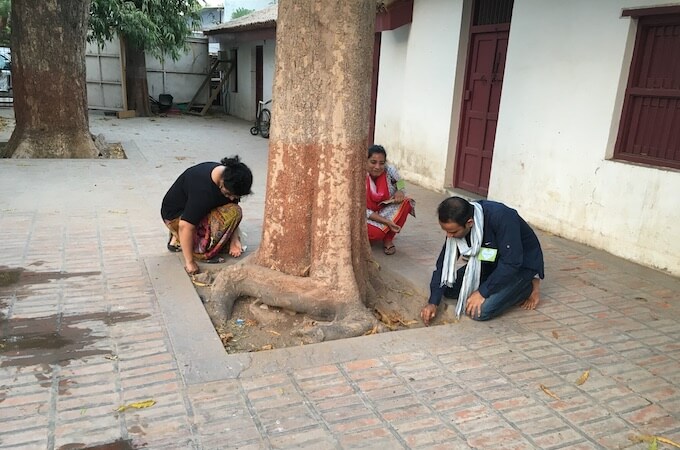 During a walk to Gandhi Ashram, a few of us were sharing acts of kindness that we have received and will always remember. Nandini shared about a college time interaction with a hostel maid. Nandini is from Southern India and she went to college in a university in Punjab. The cleaning lady in their hostel would keep telling the girls to "mitti pao". One day she asked her what does it mean? And the lady said, whatever troubles you have just put them in the soil and cover with mud and let them compost there.
One day when one of her closest friends was going through a low phase, she took her to the hostel grounds and dug a pit in the ground. She then asked her put all her worries in it and then cover it back with mud.
Mitti pao yaar!
That one act moved her friend so much that she let go of all her fears and insecurities. Many years after during one of her low phases, her friend reminded her of the same mitti pao act. She had completely forgotten about it and the simple act helped her clear all her doubts and confusions.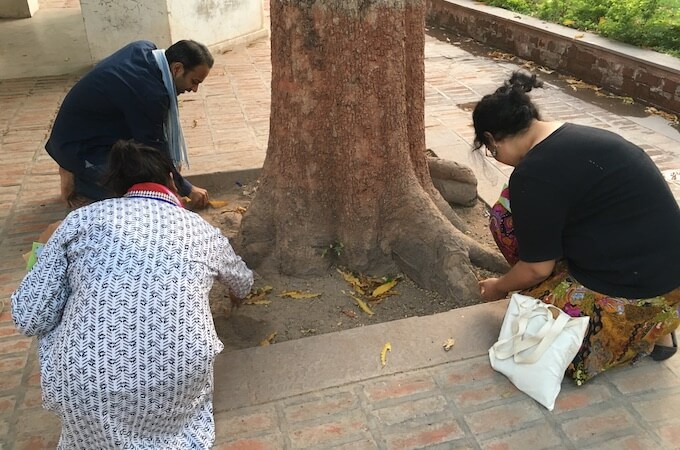 As she finished the story, we were so inspired that the four us decided to compost some of our worries right then and choosing a tree, we each took a corner, dug a hole, put our worries, fears, doubts in there, covered in mud again and wished them goodbye!